It's been quite a while since we did a Team Novel Teen blog tour. We now have several blog tours lined up over the next few months, and I'm really excited about them. There are lots of great books out there, and we can't wait to help spread the word.
Today's book is Chasing Jupiter by Rachel Coker. (A teen author—woot!)  Chasing Jupiter is a historical fiction novel with a coming-of-age feel. You can learn more about Rachel and her books on her website: http://www.rachelcoker.com.
Team Novel Teen did a blog tour for Rachel's first book, Interrupted, which you can read by clicking here.
Rachel has a YouTube channel where she posts little videos of herself telling stories about her life or answering questions. Here is a video of Rachel sharing how she got the idea for Chasing Jupiter: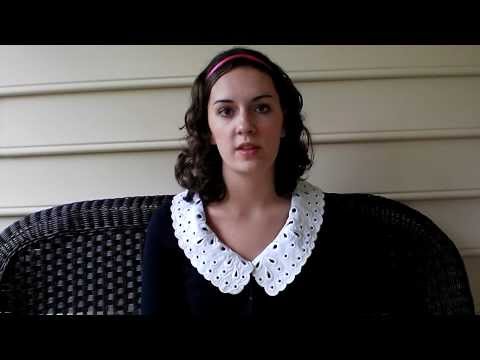 And here is my book review for Chasing Jupiter:
Scarlett's family is a little out-of-the-ordinary. Her dad is obsessed with politics, her mom is always working, her older sister is becoming a hippie, and both her little brother and her grandfather have special needs. Scarlett is the one trying to hold it all together. The summer starts out with her little brother Cliff's wish to build a rocket so that he can be the first astronaut to travel to Jupiter. So Scarlett and the cute neighbor boy, Frank, make a peach pie stand and start selling pies to make money for the rocket. But things don't always go as planned in life, and when Scarlett's life starts to crumble around her, she has to find her own way. 
This was a sweet book. It takes place in 1960s Georgia. I fell in love with the characters from the start. Rachel Coker has a gift for creating the most endearing people to read about: Scarlett with her big heart, Cliff with his big dreams, and Grandpop Barley with his red necktie and addiction to peanut butter. The story sucked me in from the start. I loved Scarlett and wanted to see her and Cliff make that rocket! I also thought it was great fun to see Scarlet and Cliff watching the first men on the moon.
A few things distanced me from the action. Several important events were told after they happened. Once, a side character died, and it was mentioned after the fact, like it was no big deal. But someone like Scarlett would have made sure to be there for her loved one—to make sure he got to attend the funeral. And later, the fact that Frank had come to the hospital and the fact that he'd chosen a college and moved away … these things were mentioned after they happened, nonchalantly, which felt like mistakes in the story. These scenes would have been so much more powerful told in the action of the story. 
Don't get me wrong. I still liked the story very much, and I cried! My heart broke for Scarlett and her family. This is an entertaining and powerful book. Rachel has a gift for telling good stories. I know we'll see many more of them in the future. If you haven't read Rachel's books before, be sure and check them out!
Age Range: 12-16
Genre: historical
Part of a Series: no
Pages: 216
Publisher: Zondervan
Released: 2013

*I received this book free for review. I was not required to write a positive review. The opinions I have expressed are my own. 
Team Novel Teen is a group of bloggers dedicated to spreading the word about clean teen fiction. Check out other posts about Chasing Jupiter by Rachel Coker by clicking on the links below, and click here for more information about Team Novel Teen.
ADD Librarian • Book Nook 4 You • Blooming with Books • Bookworm Reading  • Christian Book Review Blog • CTF Devourer • Gillian Adams • Jessica Laurie • Jill Williamson • Labor Not in Vain • Rachelle Rea • The Ramblings of a Young Author • A Slightly Nerdy Bookworm • Shadow Writer World • Surrendering All of Me • Worthy2Read