Welcome to another Team Novel Teen blog tour. Today we're talking about Storm, the third book in the Swipe series by Evan Angler. This is a really popular series, so if you haven't discovered it yet, you ought to check it out. It's middle grade dystopian, and it's fun.
Click here to read my review of book one, Swipe.
Click here to read my review of book two, Sneak.
And check out this book trailer for book three, Storm: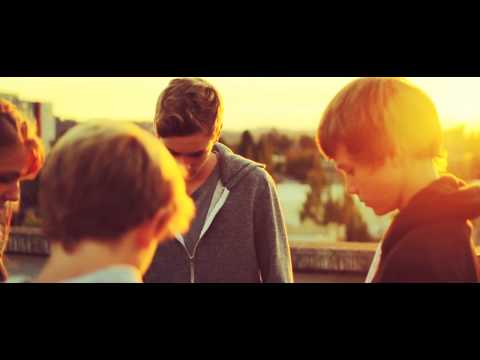 Here is the blurb:
In a future United States under the power of a charismatic leader, everyone gets the Mark at age thirteen. The Mark lets citizen shop, go to school, and even get medical care—without it, you are on your own. Few refuse to get the Mark. Those who do . . . disappear.
Logan Langly went in to get his Mark, but he backed out at the last minute. Ever since, he's been on the run from government agents and on a quest to find his sister Lily, who disappeared when she went to get her Mark five years earlier. His journey leads him to befriend the Dust, a vast network of Markless individuals who dissent against the iron-grip rule of the government. Along the way to the capital to find Lily, the Dust receive some startling information from the Markless community, opening their eyes to the message of Christianity and warning that humanity is now entering the End of Days.
In Storm, Logan and his friends are the leaders of the Markless revolution. But while some Markless are fighting Chancellor Cylis' army, the Dust is busy trying to find a cure for a horrible epidemic sweeping through the Marked. And it's difficult for them to know who to trust, especially when they aren't sure if Logan's sister Lily, one of the commanders in Cylis' army, is on their side or not. And all across the nation—and the world—the weather has become less stable and a storm is brewing that bigger than any of them could have ever imagined.
And here is my review: 
I very much enjoyed this book. The story flowed well, though this still wasn't a book I read all in one sitting. The multiple points of view didn't bother me this time around. The characters were well done—they've grown, I guess. I never found myself disappointed to be back to a different character's point of view. I especially liked the mystery of Connor's family and the mystery of Lily and trying to figure out what that girl is all about. Act three and the ending were great. Can't wait to see what happens in the next book.
One thing that bothered me was all the backstory stuff included throughout to get the reader up to date. The note from the author that was included in the beginning of the book was a perfect review. I didn't need any more. But there was quite a bit more, and I admit to skimming those parts in search of getting back to the story.
Oh, and one other little thing. I read an ARC of this book and the font was very light, almost illegible on some pages. I hope this will be fixed in the final book as it was very distracting.
*I received a copy of this book from the publisher in exchange for an honest review.
Age Range: 8 and up
Genre: dystopian/mystery/suspense
Part of a Series: book three in the Swipe series
Pages: 288
Publisher: Zondervan
Released: 2013

Team Novel Teen is a group of bloggers dedicated to spreading the word about clean teen fiction. Check out other posts about Storm by Evan Angler by clicking on the links below, and click here for more information about Team Novel Teen.
ADD Librarian • Blooming with Books • The Book Fae • Bookworm Reading • Christian Book Review Blog • Christian Bookshelf Reviews • CTF Devourer •  Jill Williamson • Labor Not in Vain • The Life of a Teenage Writer • The Maniacal Bookworm • Oh, Restless Bird • The Ramblings of a Young Author • Realm of Hearts • Shadow Writer World • A Slightly Nerdy Bookworm • Who YA Reading? • Worthy2Read
Have you read any of these books? If so, what do you think of them? If not, what are you waiting for?