Today is another Team Novel Teen blog tour and a giveaway!
First, a little bit about this marvelous author:
Stephanie Morrill lives in Overland Park, Kansas with her husband and two kids. Her only talents are reading, writing, and drinking coffee, so career options were somewhat limited. Fortunately she discovered a passion for young adult novels and has been writing them ever since. Stephanie is the author of The Reinvention of Skylar Hoyt series and The Revised Life of Ellie Sweet. She enjoys encouraging and teaching teen writers on her blog, www.GoTeenWriters.com.
Check out this amazing YouTube video one of Stephanie's readers created for her! Isn't that amazing?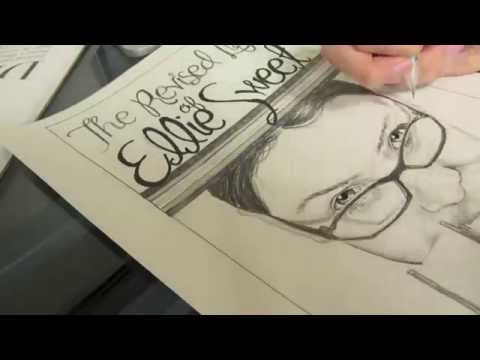 And now for my review: 
Ellie is minding her own business in math class when Chase announces to everyone that Ellie has a crush on Parker! How does he even know that when Ellie has told no one? And why would he tell everyone like that? What is the matter with him? Ellie doesn't know, but to help her cope with the drama in her life, Chase gets put into Ellie's novel, along with all her other friends and Parker. Because writing is how Ellie copes with life.
Wonderfully entertaining! I inhaled it. Ellie is an endearing heroine. I loved how she was confused about everything going on around her yet did her best to be herself. I adored Chase's character. In fact, all the characters in this book were living, breathing, true-to-life, so much that I'm pretty sure I've met several of them before. The writing aspect of this book was super fun. I loved that Ellie was seeking traditional publishing for her historical novel. This was such a fun book, and I can't wait for the sequel!
Age Range: 12 and up
Genre: contemporary
Part of a Series: Book one in the Ellie Sweet series
Pages: 
Publisher: Playlist Fiction
Released: 2013
Team Novel Teen is a group of bloggers dedicated to spreading the word about clean teen fiction. Check out other posts about The Revised Life of Ellie Sweet by Stephanie Morrioll by clicking on the links below, and click here for more information about Team Novel Teen.
Blooming with Books • Gillian Adams • Jill Williamson • The Life of a Teenage Writer • Once Upon an Inkling • Pages from My Journal • Rachelle Rea • The Ramblings of a Young Author • Shadow Writer World • Who YA Reading? • The Writings of Rosie • Worthy2Read
To support Stephanie, I'm going to purchase a paperback copy of The Revised Life of Ellie Sweet, (which is coming soon) and give it to one lucky commenter. USA only on this one, guys, sorry. I don't think The Book Depository will have the book in time. Giveaway ends May 24th, 2013. To enter to win, tell me if you've ever considered writing a story about some people in your life.