Welcome to the Christian Fiction Scavenger Hunt! If you've just discovered the hunt, be sure to start at Stop #1, and collect the clues through all 33 stops, in order, so you can enter to win one of our top 3 grand prizes!
The hunt BEGINS with Stop #1 at Lisa Bergren's site.
The hunt is BEST VIEWED using Chrome or Firefox as your browser (not Explorer)
It is open to INTERNATIONAL entrants.
PRIZES include 3 sets of all 32 books, $500 in Amazon gift cards and many authors are offering additional prizes!
There is NO RUSH to complete this hunt—you have ALL WEEKEND. So take your time, reading the unique posts along the way; our hope is that you discover new authors/new books you might want to learn more about!
Submit your ENTRY for the GRAND PRIZE at Stop #33 (back on Lisa's site) by Monday night (4/25) at midnight mountain.
---
Meet Lisa T. Bergren
I'm honored to be hosting my friend, author Lisa T. Bergren. Lisa and I had the privilege of going on a book tour a few years back to promote our books with Zondervan/Blink. I have enjoyed her books for years, especially her Waterfall series, so you can imagine how excited I was to see she had written a new novel in that storyworld! The new book is called Three Wishes, and you'll learn more about it soon.
Lisa T. Bergren is the author of over 40 books in many different genres, that have sold more than 3 million copies combined. She lives in Colorado with her family, but spends most of her time planning her next trip abroad. For more info, see LisaTBergren.com
Here's what the book, Three Wishes, is about:
BE CAREFUL WHAT YOU WISH FOR. BECAUSE YOU JUST MIGHT GET IT.
Zara Ruiz is a normal California girl on the verge of graduating high school and thinking about her dawning future. But when dusk brings a shattering loss—and she discovers a priceless object in the shallows of a tide pool—she is thrust a hundred-and-eighty years into the past. There she meets handsome ranchero Javier de la Ventura—who has big dreams and bigger secrets—along with his enchanting family, in a land that is at once familiar, and yet utterly foreign.
Between cattle rustlers, pirates and a growing call for statehood, it is not a peaceful time to be a Mexican settler in young Alta California. But it is in that time and place that Zara must decide if she can find what she longs for most in the past, or if her heart's THREE WISHES can only be resolved in the present.
---
A Video Scavenger Hunt Exclusive from Lisa: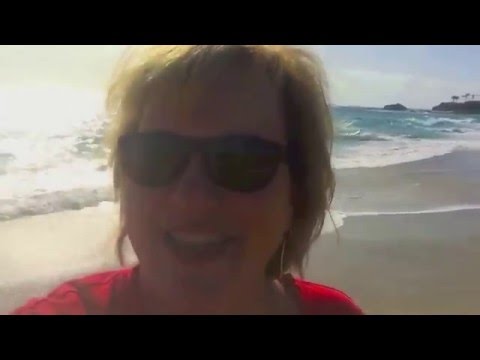 ---
Thanks for sharing about that special location, Lisa! I can't wait to read Three Wishes.
Here's the Stop #32 Skinny:
You can order Lisa's book on Amazon, Barnes & Noble, or at your local bookstore!
Clue to Write Down: Stories
Next is Stop #33, the last stop on the Loop, Lisa T. Bergren's own site!
---
BONUS FREEBIE!
If you haven't started my new fantasy series yet, be sure to download part one (Darkness Reigns) for FREE at the following links:
BONUS CONTEST!
But wait! Before you go, I'm offering three books to three entrants—any one of my books, shown below. All you have to do is sign up for my Sanctum Ezine or note that you're already a subscriber in the Rafflecopter form.
Thanks for stopping by! Enjoy the rest of the hunt!