The Kinsman Chronicles
Jill Williamson on May 16, 2015
The Kinsman Chronicles follows the Hadar family in a story of survival, sacrifice, and courage as one world crumbles and another rises up in its place. These are Achan and Vrell's ancestors. This series tells the story of how the first kings came to Er'Rets, over 500 years before Achan and Vrell were born.
The Kinsman Chronicles is a nine-part epic fantasy series that will release for you to read in two ways. You can read it in nine ebooks parts or three paperback volumes. This will allow fans to keep up with the story on a more timely basis, rather than having to wait a full year between book releases. You can try part one, Darkness Reigns, for free in any ebook format.
Print Books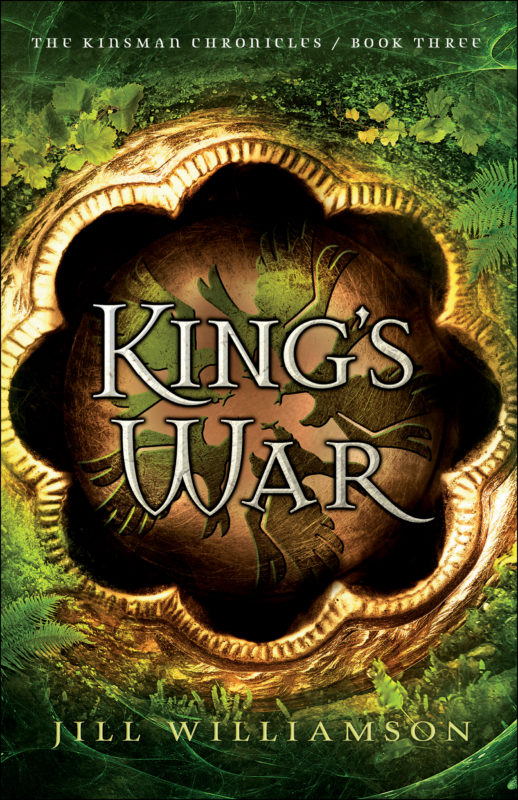 Those who escaped the destruction of the Five Realms have found a home, but still they cannot find peace. The aftermath of the Battle of Sarikar should have been a time to mourn those lost in the slaughter. The enemies of Armania are many, however, and just when one steps back to regroup, another presses forward in an attack.
While the remaining remnant must take responsibility for the evil they brought to Er'Rets, it would seem that something just as dark already existed in this new world. The growing struggle between Armania and Barthel Rogedoth is but a pale reflection of a far more dangerous battle for the souls of humanity.
And so begins this awe-inspiring conclusion to Jill Williamson's KINSMAN CHRONICLES. The Hadar family and their allies prepare to make one final, heroic stand in the name of their one god Arman. There shall be war—in Er'Rets and in the Veil—to vanquish evil or be ruled by darkness.
More info →
Ebooks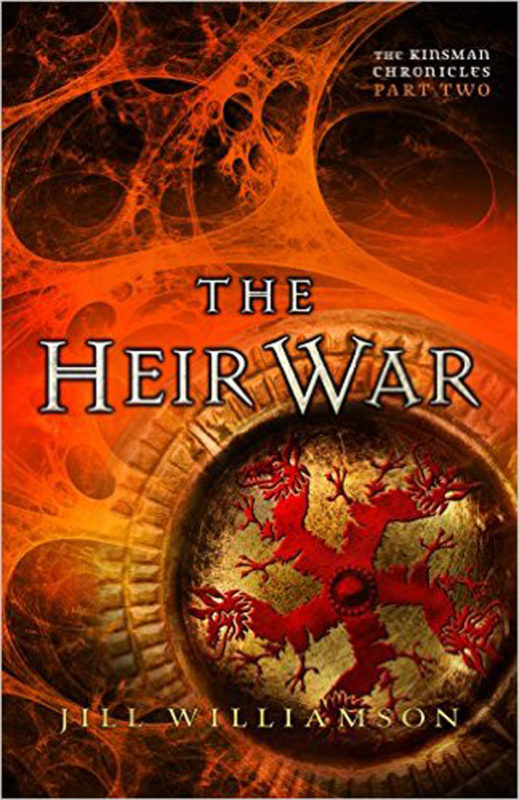 (ebook only, releases February 2016) With Prince Wilek still searching Armania for a murderer, his brother Prince Trevn finds himself pulled deeper into the dangerous politics of who will be Heir. Trevn, though, is far more interested in his studies with a local priest and the attentions of a young honor maiden.
The book that he has been copying during his lessons is not the book that teaches of the god of the soil. Instead, it teaches of a one true God. If accurate, then it means there is no soil god to satiate. There is nothing they can do to save their world, and all of King Echad's sacrifices have been futile.
More info →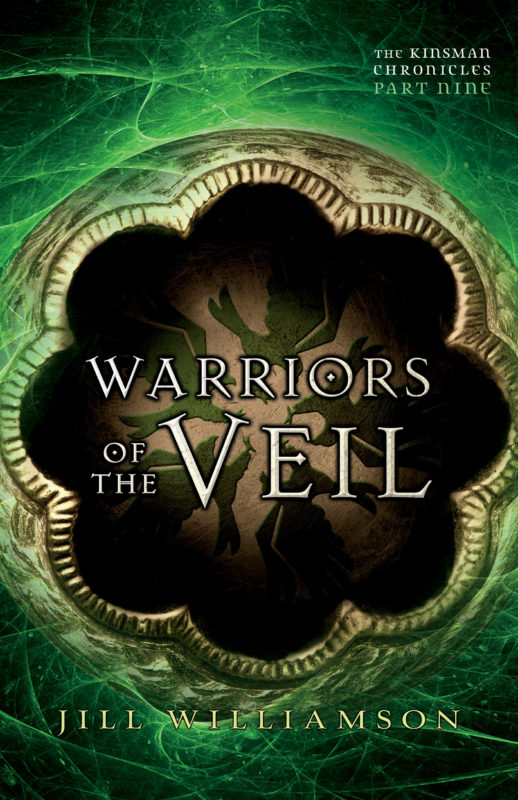 As the last of the old evenroot is used up, desperate shadir riot in the Veil. Hungry for any way to keep hold on humanity, they unite under Shanek DanSâr, an unlikely despot whose erratic rule threatens to subjugate even his own allies.
As war comes to Er'Rets, treaties are broken and new alliances formed. Trevn leads the battle on the ground while Onika and her warriors hold the line in the Veil in a final stand against darkness that will forever determine the fate of the Kinsman people.
More info →
Discussion Questions
Click here for discussion questions for King's Folly
Map of the Five Realms
As always, with a new series by Jill Williamson comes a map to go with it. Here is the map for King's Folly (book one). Click to zoom in.
Cross-Section of the Seffynaw
And here is a map of the main ship in the second book, King's Blood (book two). Click to zoom in.
Trevn's Map of Er'Rets
Here is Trevn Hadar's map of Er'Rets from book three, King's War.
Armanian and Sarikarian Family Trees
I created these family trees to help me keep track of the characters from the two most important realms in my story. Click to zoom in.
Flags
My storyworld has five realms in it. Armania, Sarikar, and Rurekau are the father realms or patriarchies, and Tenma and Magonia are the mother realms or matriarchies. Their flags are pictured below.
Sigils/Signets
I wanted each king to have his own sigil that his personal guards would wear and that would be the seal he used in his signet ring. I designed these for three kings in the Kinsman Chronicles series. I showed them to the cover designer and he used them on the book covers. That was a pleasant surprise. (Look at the red symbol in the King's Folly cover to see my first sigil in the row below.)
Runes
The magic system in my storyworld is a bit mysterious to the reader because it seems to work differently for mantics in different realms. Magonian mantics use runes as part of their magic, so I drew these for inspiration. I never actually used these runes in the story beyond mentioning the "ten mantic runes" the Magonian mantics use, but drawing these was the first place I used both shadir and cheyvah, which both became important parts of my story.
Religious Lore
The hand is an important symbol in my storyworld. Since my character Trevn is studying to be a priest, he must learn about all the religions in the Five Realms. This is an image I created to help me teach Trevn what he needed to know.
0 responses to "The Kinsman Chronicles"