The Safe Lands Trilogy
Jill Williamson on January 7, 2013
[youtube]http://www.youtube.com/watch?v=gErMmJd-pnI[/youtube]
---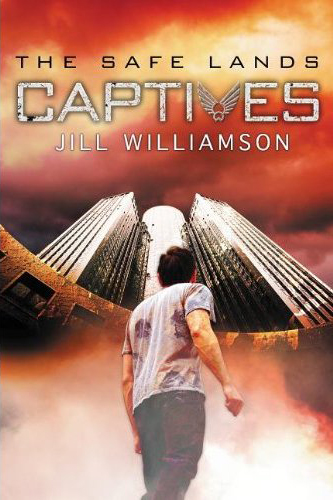 In a dystopian future, eighteen-year-old Levi returns from Denver City with his latest scavenged treasures and finds his village of Glenrock decimated, loved ones killed, and many--including his fiancée, Jem--taken captive. Now alone, Levi is determined to rescue what remains of his people, even if it means entering the Safe Lands, a walled city that seems anything but safe.
Omar knows he betrayed his brother by sending him away, but helping the enforcers was necessary. Living off the land and clinging to an outdated religion holds his village back. The Safe Lands has protected people since the plague decimated the world generations ago ... and its rulers have promised power and wealth beyond Omar's dreams.
More info →
---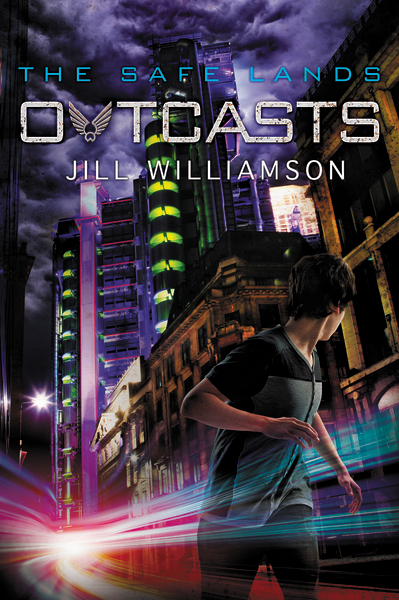 In Outcasts, the second book in Jill Williamson's Safe Lands series, Levi finds himself not only the leader of Glenrock's remaining people but also the head of a new rebel force called the Messengers, intent on unmasking the Safe Lands' lies. At the same time, Mason uncovers secrets that may be more dangerous than he ever imagined. Meanwhile, Omar decides to take matters into his own hands.
More info →
---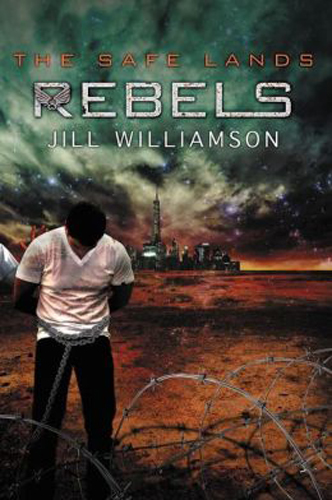 The Safe Lands have long kept the true meaning of Liberation secret from their people. But after being sentenced to Liberation themselves, Mason and Omar soon discover the truth.
Levi watched his brothers' public sentencing and tries to hold out hope they are still alive, He is forced to focus his attention elsewhere, however, when his new wife, Jemma, is captured and made the Safe Lands' newest Queen. His only choice to save Jemma may be to take up Omar's old role of undercover vigilante, leading the rebels in their quest to overthrow the government. But will Levi's new role be enough?
Meanwhile, Jemma's sister, Shaylinn, is ready to give birth to the "Safe Lands'" children … but not even Ciddah is sure they can be delivered safely in the midst of a rebellion. And Mason must face the fact Omar's illness could be fatal.
If they can all unite their efforts, together they may be able to expose the Safe Lands' lies to the people. But if they fail, they will all surely die.
More info →
---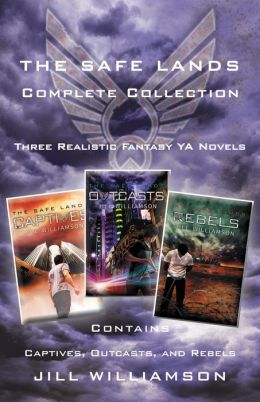 In The Safe Lands Complete Ebook Collection by bestselling author Jill Williamson, brothers Levi, Mason, and Omar find their entire lives changed after they are made to live behind the Safe Lands' walls. Each must navigate the challenges before them, and somehow rescue the loved ones who remain alive. Contains: Captives, Outcasts, and Rebels.
More info →
---
Map of the Safe Lands
---
Where I Got the Idea
[youtube]https://www.youtube.com/watch?v=-5pSmy_Ri8o[/youtube]
---
Painting the Cover (from a reader)
[youtube]https://www.youtube.com/watch?v=p6ZzeTrJEWI[/youtube]
0 responses to "The Safe Lands Trilogy"