Blood of Kings Trilogy
Jill Williamson on December 16, 2011
The Blood of Kings trilogy is an epic medieval fantasy tale about Achan Cham, a young man who is a slave, and Vrell Sparrow, a young noblewoman, who both discover their ability to speak to and hear the minds of others. The story takes place in the land of Er'Rets.
---
The Books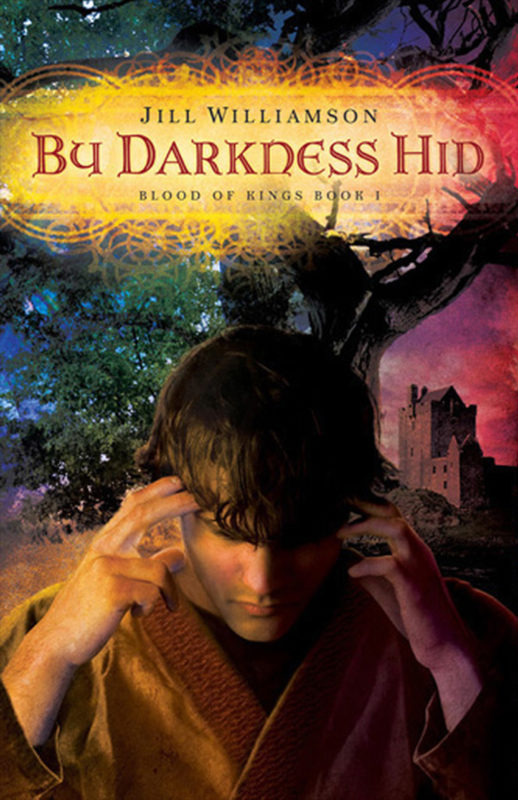 Jill Williamson's award-winning epic fantasy series, Blood of Kings, tells the story of Achan, an orphan who's been a stray all his life. When an enigmatic knight offers to train Achan for the Kingsguard, he readily accepts. But his new skills with the sword do not prepare him for the battle raging between the voices in his head.
More info →
---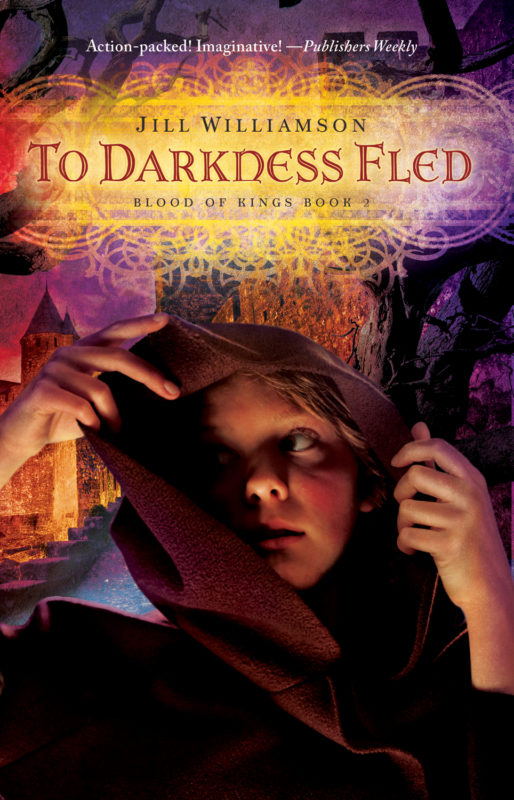 Achan, Vrell, and the Kingsguard Knights have fled into Darkness to escape the wrath of the former prince. They head for Ice Island to rescue two of Sir Gavin's colleagues who were falsely imprisoned years ago. Darkness is growing and only one man can push it back. Achan wanted freedom, not a crown. His true identity has bound him more than ever. He must learn decorum, wear fancy clothes, and marry a stranger. Achan knows one thing for certain. He will not be a puppet prince. Either he will accept his role and take charge or he will flee. But which will he choose?
More info →
---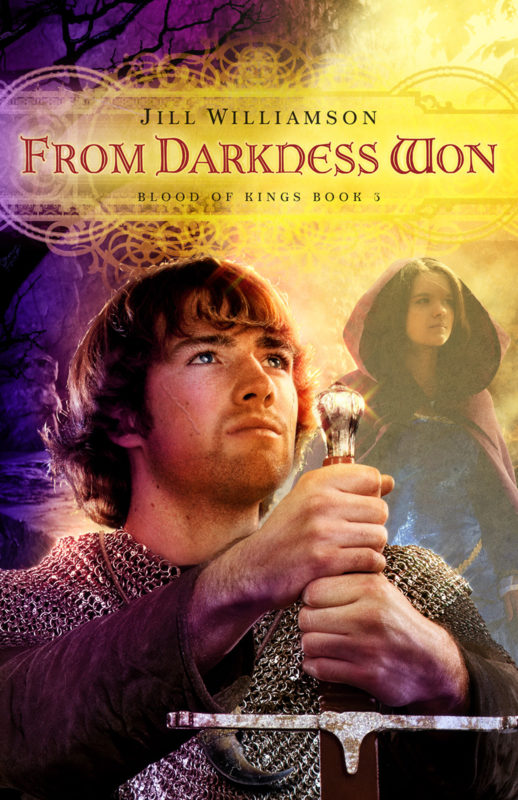 Darkness Trembles Achan steps into his role as Crown Prince and prepares for war. But war against whom? Could Esek still be alive? Has Lord Nathak taken Esek's place? Or is the mysterious Hadad the true enemy Achan must confront? Vrell has her own agenda of serving Prince Oren as a healer, but when she is stormed and lost to the Veil, Achan does all he can to bring her back. His conversations with her are strange, though, as if she has no memory of who he is. In a land consumed by Darkness, the fate of Er'Rets hangs in the balance as Achan endeavors to take the throne and end the reign of Darkness.
More info →
---
Blood of Kings audio books
Book one is now available! Books two and three are in production.
– By Darkness Hid
– To Darkness Fled
– From Darkness Won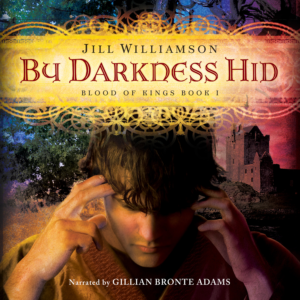 ---
Pronunciation Guide
How do you pronounce all those names? Click here for my pronunciation guide to the books.
---
Explore the Map of Er'Rets
Click here to explore the kingdom of Er'Rets.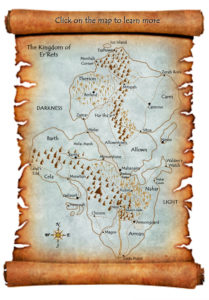 ---
Watch the book trailers
---
"Like" the Blood of Kings Facebook pages
---
How the Books Got Published
I wasn't trying to get published when I submitted my first chapter of my fantasy novel to Jeff Gerke at the 2008 Oregon Christian Writers' Summer Coaching Conference. Marcher Lord Press' submission guidelines were clear: no young adult novels.
I'd met Jeff at the 2007 Mount Hermon Christian Writer's conference and used his editorial services on a different novel. When I saw he was at OCW, I submitted my manuscript to him hoping to glean wisdom. I was surprised when he wanted to meet with me. I was even more surprised when he wanted to read the full.
"Why does it have to be YA?" he asked.
As soon as I got home, I looked over the book and sent it off. A few months later I got an email from Jeff that said: "Do you happen to be by a phone right now so that I can call you?"
And that was the beginning of a new adventure.
---
Blood of Kings Homeschool Curriculum
Click here to download PDF versions of these curriculum guides for FREE.
---
Interviews
For more info on the Blood of Kings Trilogy and the land of Er'Rets, check out these interviews with Jill Williamson!
Interview With Josh Olds of Life is Story
---
The First Image
Below is the image I Photoshopped after seeing the burned tree that inspired my storyworld issue of Darkness.
---
Character Sketches
Here are a series of character sketches I made when I was lost in the depths of Storyworld Builder's Disease. I made these before writing a word of the story. This was NOT a necessary part of writing a novel, but it was fun. *wink*
---
Standards of Er'Rets
---
Battle of Reshon Gate
---
Wax Seals for Armonguard and Gidon Hadar
---
Images By Leighton Hajicek
The following images were created by Leighton Hajicek of Leighton Graphics Photography and Film for the To Darkness Fled and From Darkness Won book trailers. Click here to learn more about Leighton's work.
---
Map of Granton Castle
---
Map of Ice Island
---
Hadad's Tattoo Mark
---
Images By Chris Kolmorgen
These images were made by Chris Kolmorgen for the To Darkness Fled Book trailer. Click here to learn more about Chris.
---
Cover Fun
Here are some images about the book covers, that were designed by the amazingly talented Kirk DouPonce. Click here to learn more about Kirk.
---
Songs from the Books
I wrote several doggerel-type songs for this series, two of which I recorded. I'm no professional, but it was fun to do.
"View Not My Face"
View Not My Face
View not my face, I am undone beside you
The beating of my heart will not cease
Whilst I am near you, whilst I am near you
Pity on my heart, from the day I first saw you
Your pleasing face burns my memories
Whenever we're apart, whenever we're apart
Though I am nothing to you, I love you, I do.
How shall I make it known, that I love you?
CLICK HERE to download the music and chords for "View Not My Face."
"The Pawn Our King"
This is the version I recorded on my own.
And here is a clip of the version recorded by Leighton Hajicek of Leighton Graphics Photography and Film.
The Pawn Our King
He grew up here in Sitna Town,
The hand his life was dealt.
He milked the goats and fetched the wood
Or Poril gave him the belt.
The pawn our king, sing merry, merry, merry.
The pawn our servant king.
For he was once the lowest of all strays
And now claims to be king.
Then the Great Whitewolf took him up,
Taught him to use a sword.
He fought quite well, his blade struck true,
And blood from Esek poured.
Remember us, sing merry, merry, merry.
Remember us, O king.
For you were once the lowest of all strays
And now you'll be our king.
For he and we were all deceived,
By our own Lord Nathak.
And now the Pawn King marches south
To take Armonguard back.
O rescue us, sing merry, merry, merry.
O rescue us, O king.
For you were once the lowest of all strays
Save us, our precious king.
CLICK HERE to download the music and chords for "The Pawn Our King."
0 responses to "Blood of Kings Trilogy"