Hunger
Jill Williamson on April 7, 2021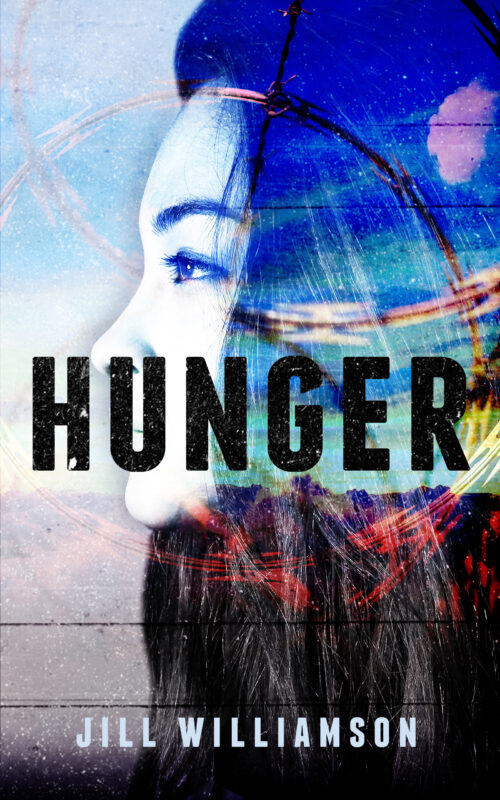 What do you hunger for?
Eli and his friends arrive at the Safe Water Mountain Refuge and find the community in an unending state of celebration. Until someone dies. When the residents realize that the disease that killed most of the world's population has mutated, panic ensues.  Rules are established to keep people safe. Eli wants to leave, but the administration has built a fence to keep people in. Only one thing is certain. This "safe land" is not so safe after all.
Order Now!
About the Book
What do you hunger for?
In the wake of a pandemic, Eli and his friends find a thriving community that offers free housing, food, and thankfully, safe drinking water. But something is amiss. The residents spend most their time partying and attending concerts. No one seems concerned that the virus is still out there. When Eli tries to leave, he discovers a fence has been built to keep him—and everyone else—inside.
Hannah is tired of running. When she is conscripted to work in the hospital, she hopes she's finally found a place to belong, but Admin's disregard for a doctor's pledge to "First do no harm" is unsettling.
As Hannah starts to wonder if she will ever be safe again, Eli clings to his hope for freedom. In a world filled with lies, can they learn to trust each other? Or will their hunger for safety trap them in a world that's not so safe after all?
Join Eli and his friends in this exciting conclusion to the Thirst Duology. Best-selling author Jill Williamson has brought back the breathtaking suspense of the The Safe Lands series in this chilling prequel duology.
Other Booktable in "Thirst Duology"
Disclosure of Material Connection: Some of the links in the page above are "affiliate links." This means if you click on the link and purchase the item, I will receive an affiliate commission. I am disclosing this in accordance with the Federal Trade Commission's
16 CFR, Part 255
: "Guides Concerning the Use of Endorsements and Testimonials in Advertising."